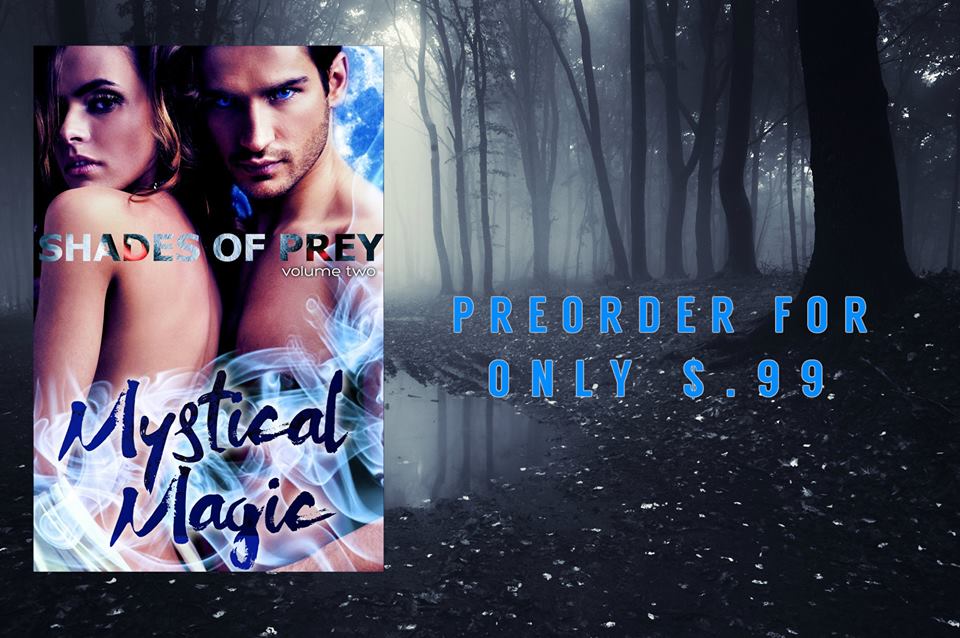 17 amazing tales of paranormal love and obsession by USA Today, Award-Winning, and Bestselling Authors.
From the sweet to the erotic, the romantic to the horrific, these books continue to bring you all the shades of paranormal love—the lover and beloved, predator and prey, and more.
Featuring vampires, mermaids, shapeshifters, fairies, reapers, and more.
This set, part of the Shades of Prey collection, is available for a limited time only!
Get books from these amazing authors:
Anna Albergucci
Margo Bond Collins
Eva Chase
Rick Chiantaretto
Blaire Edens
Cate Farren
Erin Hayes
Hazel Hunter
Kallysten
Natasha Larry
Lindsey R. Loucks
Bella Love-Wins
Rachel McClellan
Rachael Slate
K.C. Stewart
Catherine Stine
Cecilia Tan